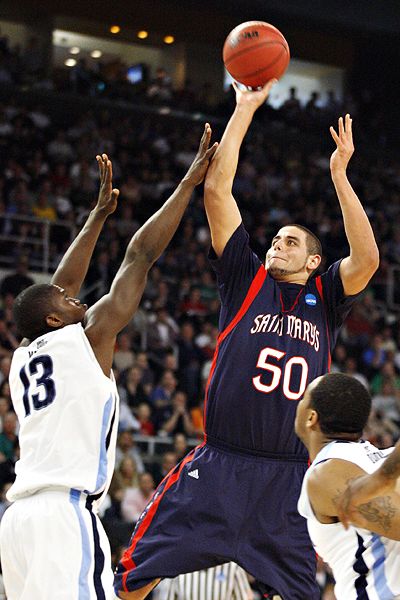 Here's a nice article
about the Saint Mary's College Gaels advancing to the Sweet 16. They are actually a sister school to SMU - hopefully we can share in their success in the future.
The Gaels' first round win was their first victory ever in the national tournament. Their second round win against Villanova was their first win against a top-10 team.
SMC plays Baylor at 6:27 p.m. on Friday.